!—RADIUMONE POST BEACON TAG—>
Looking for that special pony - Surrey
Frogrove Farm specialise in that extra special pony for your child. from pony club to Hoys !! safe, reliable, good temperements, safe hacking, show history. if this is what your looking for then look no further.
Registration details
we're sorry, this ad is no longer available.


Here at West Country Haylage we pride ourselves in producing a good and consistent product all year long.
visit now >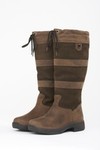 Stylish Dublin River Boots available in Dark Brown, Chocolate & Black! Now waterproof with HBR membrane and RCS footbed!
visit now >

Do you provide horse insurance? Put yourself in front of 180,000 potential customers a week!
visit now >