!—RADIUMONE POST BEACON TAG—>
Looking for that special pony - Surrey
Frogrove Farm specialise in that extra special pony for your child. from pony club to Hoys !! safe, reliable, good temperements, safe hacking, show history. if this is what your looking for then look no further.
Registration details
we're sorry, this ad is no longer available.


Specialising in selling safe, trustworthy horses to accommodate riders of all levels
visit now >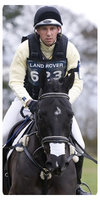 Alternative & unique natural health-care & feed products together with other original equestrian products!
visit now >

We can offer you the ultimate in style, affordability, comfort and safety for you and your horses....
visit now >