!—RADIUMONE POST BEACON TAG—>
Horsebox, Carries 2 stalls 51 Reg - Stirlingshire
Pony Lorry, Excellent condition... Sleeps 1. Cooker, Sink. 2 Ponies or 1 small horse. Mitsubishi. 3.5 Normal Mot, Insurance and road tax
Category:
Horseboxes
Price:
£ 6,800 OVNO
Make:
OTHER
Model:
OTHER
Number of stalls:
2
Registration:
51
Registration details
we're sorry, this ad is no longer available.
Latest ads in the same category:


Seats are £10 each and all proceeds go to help the horses at the centre. Seats are already being booked - call, text or email for yours http://www.mrwc.org.uk/
visit now >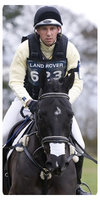 Alternative & unique natural health-care & feed products together with other original equestrian products!
visit now >

We pride ourselves on a commitment to excellence, a dedication to our customers and true value for money.
visit now >