!—RADIUMONE POST BEACON TAG—>
Horsebox, Carries 2 stalls 51 Reg - Stirlingshire
Pony Lorry, Excellent condition... Sleeps 1. Cooker, Sink. 2 Ponies or 1 small horse. Mitsubishi. 3.5 Normal Mot, Insurance and road tax
Category:
Horseboxes
Price:
£ 6,800 OVNO
Make:
OTHER
Model:
OTHER
Number of stalls:
2
Registration:
51
Registration details
we're sorry, this ad is no longer available.
Latest ads in the same category:


We are a Caring and Reliable Horse Transporter, Always Ensuring the Best for You and Your Horse- 24/7
visit now >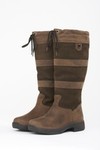 Stylish Dublin River Boots available in Dark Brown, Chocolate & Black! Now waterproof with HBR membrane and RCS footbed!
visit now >

13 yrs 17.0 hh Bay and 13 yrs 15.2 hh Liver Chestnut...
visit now >