Read the latest horse and equestrian news from around the world. We cover a range of disciplines such as British dressage, Showjumping news, eventing, show results and much much more! Not only is Horsemart the #1 site for horses for sale, but we also provide all the latest equine related news, tips and advice. See some of our latest content below:
---
The ArcEvo unit has been nominated for the 'British Inventors Project' at the 'Gadget Show Live 2015', this category displays products that are set to shape our future or have innovative technological solutions to some of the world's problems. Following in the footsteps of the hugely successful ArcEquine unit, the ArcEvo is specifically designed for human, rath...
---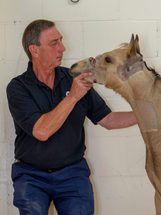 Owner who caused unimaginable suffering to two-month old foal is banned from keeping horses after pleading guilty Today, inside St Albans Magistrates Court, an owner of a mare and her foal received a three-year ban from owning or keeping equines. Ms Pascale originally pleaded not guilty in January to animal cruelty charges at Watford Magistrates Court but today changed her...
---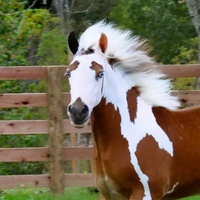 We all love our horses. We would do anything for our horses, and our horses are easy to spot. To an outsider, horses just look like normal horses but some you can identify by their unusual markings. Most markings on a horse are the white areas that standout on their dark coat. The markings are present from the moment they are born and will not change throughout their life; when shedding the...
---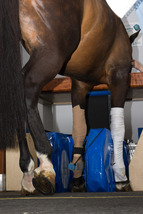 We've all heard about MRI scanning for humans but did you know it is proving hugely popular in the horse world. Here we find out more about the Hallmarq Standing Equine MRI Scanner. 1 – The MRI Scanner provides high quality images of bone and soft tissue. It is the only technique that distinguishes between the many causes of palmar foot pain and there is no need for ge...
---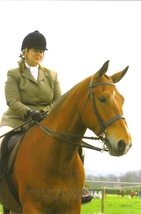 Horsemart reader and blogger Melsi describes herself as a 'forty-something back in the saddler'. In this post, she takes a look at advancements in plus size horse riding clothes. As you all know from my previous blog posts, I am a 'larger, older boldie back to the saddle lady', so that should give you a good idea as to why I am hesitating about going back in the Sho...
---
When someone mentions Lloyds TSB, all of us will think of the black horse as their unique trademark. As horse owners, this fact is even more poignant. No horse is more majestic than the huge, muscular black stallion that we see on their TV ads. In order to keep this image as striking and powerful as ever, Lloyd's will occasionally have to search for a new, equally attractive ...
---

Horsemart reader and blogger, Jessica Johnston, gives her thoughts on the Pure Feed Company's range of horse feed. When it comes to the difficult horse to feed stakes, my horse comes out on top. Being a 20 year old poor doer thoroughbred with leaky gut syndrome, who is also prone to gastric colic, feeding can be an absolute nightmare for me. He struggles to put weight on yet is also ver...
---
Horsemart reader and blogger Nicola Strong writes about the pros and cons to loaning a horse. Loaning and part loaning horses has become more and more common in recent years, owing largely to people being stretched financially and for time. Both situations can potentially work very well for both parties - but there are plenty of factors to be considered. The part l...
---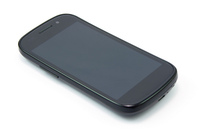 Horsemart reader and blogger Nicola Strong writes about her favourite horse riding apps for smartphones. We are rather lucky these days that there are plenty of things to help us with our busy lives, and smart phones are definitely the way forward as far as that's concerned. They give us access to most things you could ever need in the palm of your hand, and for many conceiva...
---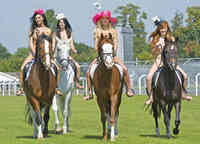 Kempton Park racecourse was the setting for a different kind of race today as five naked Lady Godivas raced bareback around the Surrey course to promote its upcoming Ladies Day. The model riders made their way around the track as passers-by got a glimpse of the fine filly action set to be the 'mane' attraction at Kempton Park's first ever Ladies Day on Saturday 5th S...
---