Top 5 horse riding apps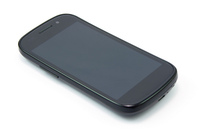 Horsemart reader and blogger Nicola Strong writes about her favourite horse riding apps for smartphones.
We are rather lucky these days that there are plenty of things to help us with our busy lives, and smart phones are definitely the way forward as far as that's concerned. They give us access to most things you could ever need in the palm of your hand, and for many conceivable needs - there's an app for that! It's nice to see that the equestrian market has been catered for too. Here are a couple of my personal favourites:
BE Dressage Tests by Equinox-Apps
This is an essential app for anyone competing British Eventing. It has the full list of all BE tests available, and is the only app of its kind that is approved by BE. Cool features include no diagrams, just a simple easy to read format, as well as the option to listen to you test either directly or through headphones. This is so useful if you want to practice your test at home but have no one to read for you! You don't need an internet connection either, so if you have no signal, no fear. It does cost £9.99, but I personally think it's well worth it.
CourseWalk - The Eventers' App!
If like me you have a nightmare trying to remember a cross country course, this could be just what you need. This helps you to record the course as you walk it using GPS technology (like your sat nav has.) Take photos on your way round and you can then replay the entire course, and it can even identify the distance and tell you where your minute markers are. There have been a few glitches where users had to remove and re-download the app to update, but this issue has now been resolved so you can update easily.
Hacking apps
There are plenty of these about to choose from, including Mapmyride and Outdoors GB or even Memory Map. Each have individual features, but mainly help you to record your journey, showing bridleways byways and footpaths - and of course if you're prone to getting lost they're great to help you find your way home again! They can also tell you info such as how far you've been, average speed and similar.
PRP Rescue App
This is a new app providing pay on use breakdown cover for horseboxes. The app itself is free to download, and you simply pay if and when you need to use it. However, it's advisable to check out the rates beforehand as they are not cheap; you're certainly paying for convenience! Organising proper breakdown cover is preferable, but in an emergency, this app could be a lifesaver.
Horse Rider SOS
Completely essential bit of kit for anyone going hacking. You turn this on when you go for hack, and it will track your progress. In the event that you have a fall and can't move, it goes into alert mode and notifies your emergency contacts, with your exact location as pinpointed by the GPS. Brilliant to give you peace of mind.
Horsemart reader and blogger Nicola Strong has been riding for 23 years and is taking her first steps into the world of British Eventing and British Showjumping with her main horse Willo (Caherpuca Star) and is supported all the way by trainer and sponsor Sharon Kilminster. She has her own blog at www.headstrongequestrian.com.

Picture: Justus Bleumer
Latest News