LiveryList, The UK's #1 Livery Yard Directory, Turns 10!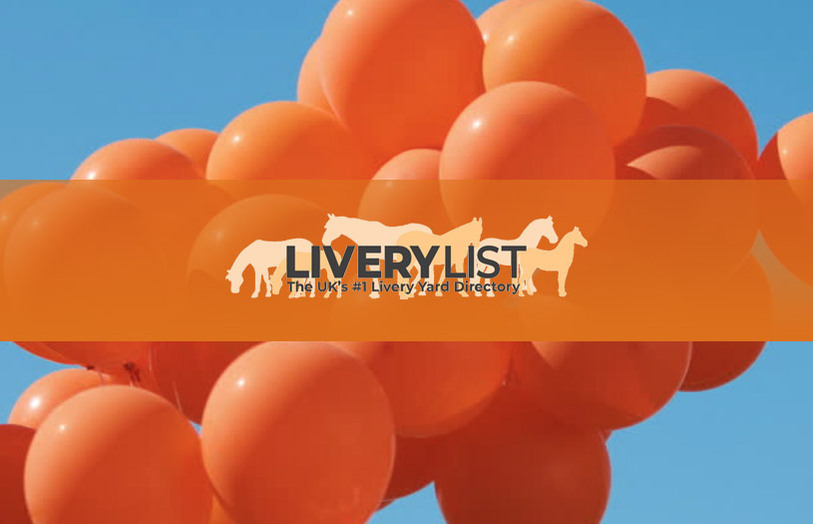 What an achievement… LiveryList turns 10!
Originally created in 2011 by Cheryl Johns, upon the inability to find suitable livery for her own young mare, LiveryList has since become the UK's largest livery yard directory and yard owner resource. Cheryl is an experienced and qualified yard manager with a background in marketing, and LiveryList offers horse owners and yard owners an awful lot more than simply advertising livery space.
The site was set up with one mission; to solve the issue with online livery yard adverts being outdated, or cribbed from other sites with incorrect or out-of-date information. Even now, many of the yards that can be found on online livery yard directories closed down or changed hands many years ago, but due to the inability to access these adverts, they simply cannot be updated or removed. LiveryList is unique in that the yard owner or manager controls and manages the advert; they can show their current vacancy status and if the yard closes or changes hands – or if they simply no longer wish to advertise – the listing is removed from the site upon expiry. Simple! This means that horse owners can find current livery yards with current vacancies and are able to contact those yard owners directly.
The site was originally developed back in 2011 with assistance from the British Horse Society approvals department, and so copies of their guidance and documentation were available on the site. Over time, demand became apparent for more resources and in 2015 the site had a facelift and added its Equine Guides with various templates and guidance available. With the popularity of LiveryList growing across social media, more yard owners started using the site, and more and more resources were requested. This also coincided with the launch in 2016 of the Livery Yard Owners UK: Discussions and Advice Facebook group – which now has in excess of 1700 verified yard owners or managers from across the UK – which really showed there was a need for a dedicated resource for yard owners.
In recent years, partnerships with Westgate Labs, The ABRS, The Equestrian Employers Association, Horsemart, Redwings, Gunner Cooke and other equestrian organisations and businesses have led LiveryList to become the leading resource of information and guidance for owners of all types and sizes of yard, culminating in the launch of the Yard Owner Hub in January 2020 which has a huge dedicated area on the LiveryList site. Here, yard owners can access a wide range of advice and guidance on all administrative and practical aspects of running a yard, from templated documents, planning and empolyment advice to biosecurity and health & safety guidance – and best of all, it's completely free of charge.
In 2018, Cheryl was also invited to become an ambassador for Horsemart and creates regular content for the established online equestrian site, specifically on the subject of yards and yard management. This working partnership also enables LiveryList advertisers to have a copy of their listing featured on Horsemart, free of charge.
LiveryList played an integral part in supporting yard owners during the Covid-19 pandemic, both through the yard owner groups and via Cheryl's Horsemart articles, and lockdown gave way to the launch of the Yard Owner Learning Sessions – a series of online seminars designed to help yard owners develop their business. These have proved hugely popular and will be continuing as a regular feature.
In December 2020, Cheryl was also made a Trustee of the Association of British Riding Schools, to help with the development of their membership stream and support for livery yards. Over recent months, Cheryl has helped develop the ABRS into The ABRS+ (The Association of British Riding Schools, Livery Yards and Equestrian Centres) to ensure there is a dedicated association for owners of all types of equestrian establishment, further strengthening the support available for yard owners.
LiveryList grows in popularity every year, with more yards being added and more horse owners using the site to find their next yard. If your livery yard isn't on there… it should be!
As a special offer for yard owners, throughout March, LiveryList is offering a 12-month Standard Listing for just £10 (usually £30), including a copy of your listing featured on Horsemart for the full 12 months!
Claim your reduced price listing here, using the promo code 'HAPPY10'.