Horsemart is not just the no.1 marketplace for horses for sale, we also think it's important to share advice from horse experts and top riders. That's why we've created a hub of equine information and useful guides to fill your brain with. We have the most current, fulfilling content to share with you including how to ride, what to wear, how to groom and what to name your horse. Plus our breed guides can tell you everything you need to know about your favourite breed!
Everything featured is a collection of expert knowledge and personal experiences, so that we can bring the equine community together in one place. So take a look at what we have to offer, because we don't think you'll find a more complete horse bible anywhere else!
---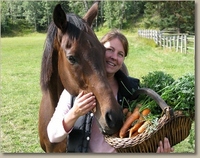 As interest in the origins of the food we eat increases, more people are asking the same question of the feed they give their horses. A wide variety of feedstuffs are used in horse feed and as manufacturers try to find novel ingredients to make their feed stand out from the crowd, new materials such as rice and hemp are appearing in our horse's feed buckets. F...
---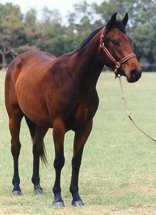 Lameness in horses is something that is relatively easy to spot and can end up becoming quite a serious issue if it is not looked after properly. You can usually tell if your horse is lame, by watching its gait. A lame horse will usually develop a limp, which is often recognisable by the bobbing of its head whilst it walks. One way in which you can examine your horse to see...
---
There are many different horse boots to choose from and each is designed to do a specific job. Tendon Boots are commonly used for protecting and supporting your horse's tendons and ligaments when show jumping. Horses do have a tendency (no pun intended!) to knock their front tendon with the hind hoof when jumping. The tendon boot can prevent injury and encourage him to clear the jump...
---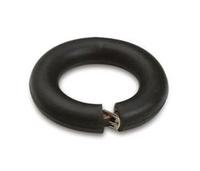 The Sausage Boot is a protective leather ring that is filled with straw. When a horse lies down or gets up, the shoes on the horse's hoofs may come in contact with the horse's elbow, causing abrasions and pressure sores (capping). The sausage boot of the stuffed leather ring variety is made to fit around the heel of the horse's hooves, and is used to protect the horse fr...
---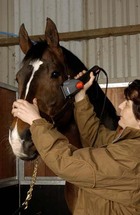 Should I clip? This will depend on what you are planning to do with your horse during the winter months. If you have a youngster or an older horse that is unlikely to be worked during this time, then leave him with his natural coat. Generally speaking, horses that are not in work do not require clipping. If you have a horse that is terrified of clippers and is danger...
---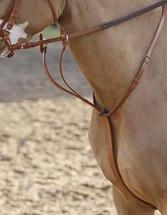 There are three main types of martingales and each serves a specific purpose when it comes to the control of a horse or pony. The standing martingale can be used in a variety of disciplines and it is an extremely good aid for riders whose mounts have a tendency to raise their heads too high. This is achieved through pressure on the nose. A s...
---
Have you ever thought about changing your horse's bedding material? We've taken a look at some of the choices of equine materials to help you choose a bedding material that will work best for you and your horse. Straw Seen as an old fashioned bedding material, and is one of the cheapest beddings on the market. Straw can e...
---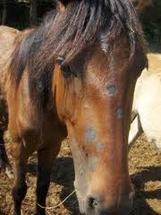 The horse health issue of equine ringworm is a fungal infection of horse skin, hair or hooves. The sores are contagious between horses, but also from horse to human. The infection can also be carried in bedding and tack, so it can be tricky to get rid of. Find out how you can treat horses and ponies with this condition. Treatment Treatments that are administered provide...
---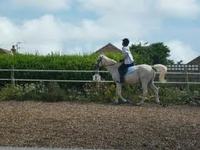 Choosing to sell on a beloved horse due to changing circumstances can be a heartbreaking decision for any horse owner. However, by taking a step back to consider all the options, it might just be a scenario that you can avoid by considering a horse share scheme. Offering your companion as a share horse will allow you regular access to your horse whilst easing some of the burden of full tim...
---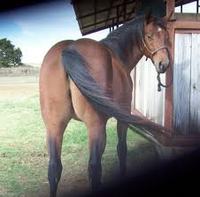 If you are on a tight budget - maybe you are looking to purchase your first horse, or you are simply looking to keep your spending to a minimum - then fear not. There are a number of horses available on Horsemart that are under £1000, meaning finding the right horse for you isn't as much of a challenge as you would have initially thought. Have a browse of our Ho...
---