Horsemart is not just the no.1 marketplace for horses for sale, we also think it's important to share advice from horse experts and top riders. That's why we've created a hub of equine information and useful guides to fill your brain with. We have the most current, fulfilling content to share with you including how to ride, what to wear, how to groom and what to name your horse. Plus our breed guides can tell you everything you need to know about your favourite breed!
Everything featured is a collection of expert knowledge and personal experiences, so that we can bring the equine community together in one place. So take a look at what we have to offer, because we don't think you'll find a more complete horse bible anywhere else!
---
No one wants to invest heavily in a delightful pair of boots just for them to become worn and tatty after a few months. There are a number of ways in which you will want to keep your boots clean and well maintained so that they last you a long period of time and you get your money's worth. Abbey has provided us with a guide on how to clean riding boots. Abbey are experts when it comes...
---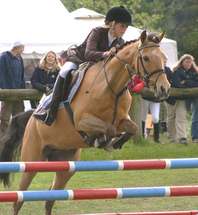 Show jumping is one of the most popular horse events around the world and takes place in many different countries. It is just one member of a family of equestrian riding events including dressage, eventing, hunters and equitation. So, we have decided to fill you in on the history of show jumping whilst also giving you a number of great beginner's tips to the sport. History of show jum...
---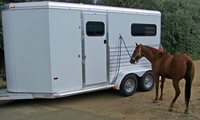 Transporting a horse can be very stressful for you and the horse. Horses can lose a massive two to five pounds in body weight for every hour they travel in cool weather; hot weather can make this figure increase dramatically. Horses also have the risk of developing respiratory diseases during long distance travel. Any journey more than five hours long is considered long distance and some ...
---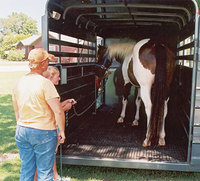 Many people own a show horse and enjoy taking them to various horse shows around the country. Generally, people use a horse trailer to transport their show horse and all the equipment to wherever it needs to be. Correctly loading a show horse and equipment will mean that you can fit more in and you reduce the risk of forgetting anything important. This guide outlines the best way to load a hors...
---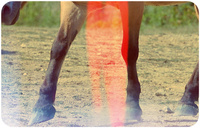 Equine shin splints can be a problem that causes plenty of pain to the animal and also plenty of stress to you, the horse's owner. You horse can be performing perfectly in training and outside of the paddock. However, if this crippling problem suddenly flares up - which it can do - then the pain can be debilitating for your horse. Horse shin splints need to be treated...
---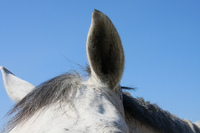 The skin inside horse ears is one of the most sensitive parts of the horse's body, even more so than the nose and the inside of the mouth. Horse skin is generally quite tough and has a protective coat but the ears lack this and consequently are a prime place for the horse to develop skin problems. Some of these horse skin problems can be caused by viruses, cancer or sometimes insects. They c...
---
Arabians are fantastic horses; they are extremely sensitive to all of your movements. Arabians are extremely agile and strong and have unmatchable endurance. Horse riding with an Arabian horse is very exciting and you will love every second when you know how to make the most of it. Saddles Make sure that the saddle fits correctly. The back of an Arabian horse is usually short...
---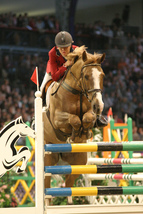 How to know when it is time To Affiliate – Are you ready to take the next step? Caldene-sponsored columnist Ellen Whitaker provides readers with advice on moving in to affiliated showjumping. Read on to find out more..... Affiliated show jumping is a great way to help further your ability and competition experie...
---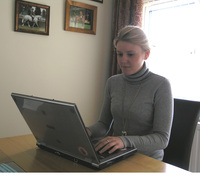 Looking for a new job and struggling to update or write a new CV? Here the team at www.equine-careers.co.uk offer five top tips to help you get writing and get noticed ahead of the competition. 1 – Tailoring your CV Make sure your CV is tailored to the job you are applying for. There is no point writing about your office skills if you are applying f...
---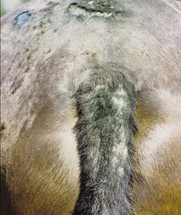 Sweet Itch is the common name for Summer Seasonal Recurrent Dermatitis and is an allergic reaction to the saliva of biting midges, sand flies and a type of black fly. It is a problem that affects thousands of horses, ponies and donkeys throughout the world and is not discerning of breed or size although more typically it is a condition that affects adults. ...
---