!—RADIUMONE POST BEACON TAG—>
Yard for rent Hartfield, E Sussex - East Sussex
Small yard with 5 loose boxes, barn, tack room. 5 Acres lovely secluded grazing. Quiet hacking from country lane. Close Ashdown Forest. Tel 01342 850428
Registration details
we're sorry, this ad is no longer available.
Latest ads in the same category:


Quiet, sympathetic care provided for all your horses dental needs by a qualified Equine Dental Technician..
visit now >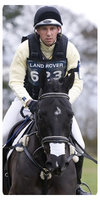 Alternative & unique natural health-care & feed products together with other original equestrian products!
visit now >

These beautiful Dublin Nene Zip Boots are ONLY £84.99 on Equine Superstore!
visit now >