!—RADIUMONE POST BEACON TAG—>
Yard for rent Hartfield, E Sussex - East Sussex
Small yard with 5 loose boxes, barn, tack room. 5 Acres lovely secluded grazing. Quiet hacking from country lane. Close Ashdown Forest. Tel 01342 850428
Registration details
we're sorry, this ad is no longer available.


The internet tack shop- top brands, rock bottom prices!
visit now >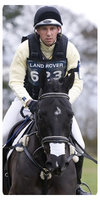 Alternative & unique natural health-care & feed products together with other original equestrian products!
visit now >

These beautiful Dublin Nene Zip Boots are ONLY £84.99 on Equine Superstore!
visit now >