!—RADIUMONE POST BEACON TAG—>
Yard for rent Hartfield, E Sussex - East Sussex
Small yard with 5 loose boxes, barn, tack room. 5 Acres lovely secluded grazing. Quiet hacking from country lane. Close Ashdown Forest. Tel 01342 850428
Registration details
we're sorry, this ad is no longer available.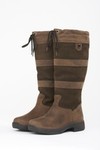 Stylish Dublin River Boots available in Dark Brown, Chocolate & Black! Now waterproof with HBR membrane and RCS footbed!
visit now >

The ultimate 3.5 tonne two horse box. You too could have a luxury and affordable Boss horsebox. Why settle for less?
visit now >

Stylish Dublin Edge Boots for just £129.99 Great for riding, on the yard or fashion wear
visit now >