!—RADIUMONE POST BEACON TAG—>
Yard for rent Hartfield, E Sussex - East Sussex
Small yard with 5 loose boxes, barn, tack room. 5 Acres lovely secluded grazing. Quiet hacking from country lane. Close Ashdown Forest. Tel 01342 850428
Registration details
we're sorry, this ad is no longer available.
Latest ads in the same category:
manufacturers of quality stables and field shelters all made to order choice of colours available example listed ...

£ 1,795 EACH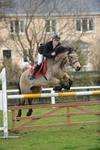 Welcome to Diamond's Equine Centre and Connemara Performance Ponies, located in the heart of the home of the Connemara Pony.
visit now >

These fantastic ICE-VIBE boots from Horseware are portable massage boots with hot/cold inserts to create warm or cold circulation they can be used before or after exercise or during rehabilitation!
visit now >

The Rambo Airmax Cooler is a super light and super effective, classic cut polyester cooler, keeping your horse warm in cold weather and cool in hot weather!
visit now >
Edit in sitelab