Make your own horse blanket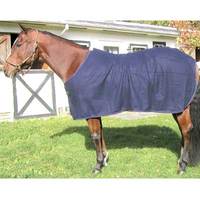 Horse Blankets
A DIY horse blanket is not always the best option when it comes to winter blankets. You will find that homemade horse blankets do not match up in quality to the blankets commercially available.
However, as a temporary option, or for use during the warmer months of the year, a homemade blanket might just be perfect for you. Here is a brief guide to making your own horse blanket that is lightweight and of good quality.
DIY horse blanket
First you will need to measure your horse from the chest to the point of the buttock. This is the style of measurement for blankets in the UK which is great because it is the actual length of the blanket.

Once you know the size you can choose or make your pattern.

If you need to alter the size of the neck hole etc then you can make the alterations and then pin the pattern to the fabric and cut it out.

Sew the pieces together.

Once the homemade horse blanket is sewn then you should check it for fit before adding any binding and strapping.

Sew the binding on the bottom edge.
So, there you have it, a brief guide to making your own horse blanket. Let us know how you get on in the comments section below this page. To have a look at the different types of rug available, click here.
Articles