!—RADIUMONE POST BEACON TAG—>
Showing horse - 4 yrs 9 mths 13.0 hh Bay - Cheshire
Cusop breeding - British Riding Pony He was backed in june last year, goin very well. Proving to be a super star! He has been hacked out, been on busy roads he has seen alot. He was successfully shown inhand as a 2-3 yr old. Stunning straight mover. He is very well mannered, good to catch,clip,box,feet trimmed and good in and out of his stable. He would excel in any ridden showing or dressage as he has got it all. He is all upto date with his worming - vacs and teeth. Extremely sad sale as this pony is very well loved - so no timewasters please!!! Lack of time force sale - May consider full loan to the right 5*home. Price includes brand new tack and all rugs etc
Category:
Showing Horses
Price:
£ 2,000
Horse's name:
Crimson High Sociaty
Age:
4 yrs 9 mths
Colour:
Bay
Gender:
Gelding
Height:
13.0 hands
Breed:
Part Bred Arab
Registration details
we're sorry, this ad is no longer available.
Latest ads in the same category: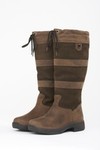 Stylish Dublin River Boots available in Dark Brown, Chocolate & Black! Now waterproof with HBR membrane and RCS footbed!
visit now >


Do you provide horse insurance? Put yourself in front of 180,000 potential customers a week!
visit now >