!—RADIUMONE POST BEACON TAG—>
Preston, Lancashire, Woodland for sale, Unknown
A substantial detached four bedroom bungalow set in large gardens with 11.90 acres (4.81 hectares) or thereabouts of adjoining land (available by separate negotiation). This is a substantial family home set in an elevated position in the heart of the Fylde, with stunning views over the Fylde and east towards the fells and hills of the Forest of Bowland. Viewing is highly recommended. To download the full brochure, please copy and paste the following link into your browser: http://properties.pwcsurveyors.co.uk/details/421-Woodside
Category:
Woodland for sale
Price:
£ 550,000
Registration details
we're sorry, this ad is no longer available.
Latest ads in the same category:


We are a Caring and Reliable Horse Transporter, Always Ensuring the Best for You and Your Horse- 24/7
visit now >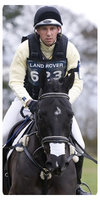 Alternative & unique natural health-care & feed products together with other original equestrian products!
visit now >

Including parts & accessories, new builds & conversions, repairs & valeting....
visit now >