!—RADIUMONE POST BEACON TAG—>
Potential young sports horses horse - 4 yrs 8 mths 15.3 hh Blue Roan - North Yorkshire
SOLD TO A SUPER HOME Hallie ISH x. Dam Ballinvella Chance. Irish passport and Microchipped Blue/Grey Roan (we think her sire may possibly be a shire or shire x) Currently stands at a fraction under 16hands however plenty of growing still left to do and filling out. Nice paces straight and correct Schooling well on the flat for her age. Working in a nice outline. Snaffle mouthed Very willing and trainable Hacks out alone and with others Very good in traffic Super young prospect Bought on correctly. Good competent home essential please Lots more pictures available & Videos upon request
Category:
Potential young sports horses
Horse's name:
Hallie
Age:
4 yrs 8 mths
Colour:
Blue Roan
Gender:
Mare
Height:
15.3 hands
Breed:
Irish Sport Horse
Registration details
we're sorry, this ad is no longer available.
Latest ads in the same category: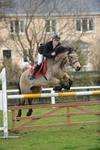 Welcome to Diamond's Equine Centre and Connemara Performance Ponies, located in the heart of the home of the Connemara Pony.
visit now >

Horsebox supply and build to order of luxury horseboxes with living. New build and used horseboxes.
visit now >

The Arezzo Gilet is a quilted down like gilet finished with a DWR coating, which helps to repel water, dirt and hair, keeping the fabric looking and feeling great for longer.
visit now >
Edit in sitelab