Woman killed after falling from a horse spooked by the wind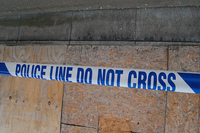 A woman has tragically died after being thrown from her horse when it became spooked by the wind on Saturday 18 February.
Janette Smith, 28, was riding her horse with a friend in Overstone, Northamptonshire, when both horses began to canter.
Then Jannette's horse whirled round and bucked, throwing her clean off and she was pronounced dead on the scene due to severe head injuries.
News