Two horses put down during filming of HBO drama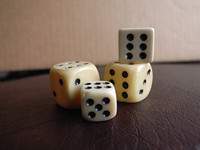 Two horses were put down after fatal accidents during the filming of two separate episodes of the new HBO drama 'Luck' – a series about the horse racing industry starring Dustin Hoffman.
In a statement, the American Humane Association (AHA) which worked with HBO on the series, said that the two fatal accidents occurred several months apart – one during the filming of the pilot and one during the filming of the seventh episode.
The AHA said that the two racehorses stumbled and fell during short racing sequences. The horses were checked immediately afterwards by onsite vets and in each case a severe fracture was deemed inoperable. Euthanasia was then deemed the most humane course of action.
As a result of the accidents, both the pilot and episode seven do not carry the full "No Animals Were Harmed" certification from the AHA.
The AHA statement said: "Following the second incident, American Humane Association insisted that production be suspended and imposed additional stringent soundness protocols. These included, but were not limited to, daily training and care records, microchips in all of the horses, hiring an additional veterinarian to do the comprehensive soundness checks at the top of the day, and radiographs of the legs of all horses being considered for use on the show. We insisted that these protocols be in place before any filming could resume.
"HBO agreed to all our requests and worked collaboratively regarding these many additional safety guidelines and precautions, and resumed filming once all of the horses in the show stable were radiographed and those deemed at risk were pulled."


However, as reported by the BBC, animal rights group PETA have called for TV and film safety rules to be tightened after the incident.
In a PETA blog post Jennifer OConnor wrote: "...two dead horses in a handful of episodes exemplify the dark side of using animals in television, movies, and ads."
News