Tell us what you think of Horsemart and have the chance to win £100 of equine vouchers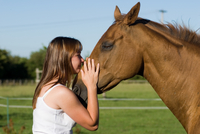 Fancy the chance to win £100 in Equine vouchers to be spent at
www.equinesuperstore.co.uk
?
Well, it is easy, all you have to do is take a short amount of time to participate in our online survey and you will be entered into a prize draw to win the vouchers.
This is a great chance for you, but it is also a great chance for us at Horsemart to see what you think of the site and to hopefully make is even better for our users.
We would love to know more about what you like and what you use Horsemart for, and we would really appreciate you guys participating in our online survey.
News