Q&A with Sky Sports presenter Alex Hammond
News
•
Tuesday 19 June 2012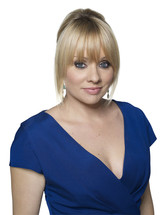 Alex Hammond will be hosting Sky Sports coverage of The British Jumping Derby Meeting at Hickstead, which is live and exclusive on Sky Sports 4 HD and also available on mobile and tablet devices via Sky Go.
What's your earliest memory of the All England Jumping Course at Hickstead?
I'm not from a horsey background, but as a family we used to sit down together and watch the show jumping on TV when I was growing up. Then, a few years ago, I was driving back from Brighton races and called into Hickstead to take a look at the bank. Not long after that Sky started covering the sport and I was lucky enough to get the job presenting it, so I could climb up the bank without getting into trouble!
How did you get started in broadcasting?
I was fortunate to be introduced to the boss of the Racing Channel back in 1998 and he gave me my first opportunity as a presenter. It was a hairy ride to begin with as I had no formal training, but hopefully my passion for horses and racing shone through.
What are the most challenging parts of your job?
Getting up at 2am
And what do you love most about presenting?
I love working with a group of knowledgeable and talented people who are passionate about what they do. Although to be honest it doesn't really feel like work - for me, it's the best job in the world.
Do you have a horse and do you compete?
I have a 12 year-old Irish mare who I have done plenty of jumping with. We compete up to 1.10, but I haven't done much lately due to work commitments and injury, but I hope to be getting out to some shows again in the autumn.
Which of Hickstead's famous fences would you least like to tackle?
Despite having an Irish Sport Horse, it would have to be the Irish Bank. I've never jumped anything like it before and although I'm sure my mare would give it a go, I don't really fancy it!
What are you most looking forward to about this summer's Hickstead fixtures?
I love the atmosphere at Hickstead and its enthusiastic crowd. It's such a great spectacle to watch top class show jumping in such a beautiful setting.
If you could have any Hickstead Derby winning horse, past or present, who would it be?
I like quite an old fashioned horse so it would have to be something like Ryan's Son who was one of my first equine idols. Stroller looked like fun and as a pony he would probably help me out!
How do you rate Britain's chances in the equestrian events at this summer's Olympics?
I'm really excited about the Olympics this summer. I think it will be a boost to the riders to have the support of the home crowd. Also, with some top class combinations for Rob Hoekstra to choose from there is much to look forward to. Nick Skelton is in superb form and he has a couple of top class horses, Ben Maher is another talented potential team member and with some other top riders to choose from I'm optimistic we'll have something to cheer about.
Latest News