Preloved horse equipment for sale - I love it!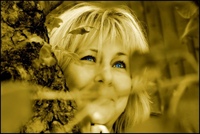 By Melsi
Horsemart reader and blogger Melsi describes herself as a 'forty-something back to the saddler'. While many of her non-horsey girlfriends collect handbags and shoes she happily collects numnahs! In this post she takes a look at the joys of buying preloved horse gear...
Us forty-something' back to the saddlers' all have something in common, we can't help but look back at how it used to be all those years ago. For me that would have been over twenty-seven years ago. (Mel sits back in her chair and double checks that figure). Remember the days when we had NO NECKS on our rugs; remember when we only had one turn out rug which was a ghastly luminous green New Zealand rug IF we were lucky.
Fly sheets TISH and face masks, well don't even GO THERE!! All you have to do today is walk into a saddlers, or flick through a Robinson's catalogue, to marvel at the cacophony of rugs and sheets, coolers and bits, and the assortment of tack and clothing. "The kids just don't know how lucky they are". And horse feed? WELL that is a whole other minefield (and Blog)!!

I can remember how valued my Grannies old castoff blankets and curtains were on a cold winter night for that extra warmth, and if you didn't have these, stuffing straw from their bedding up and under their rugs did the same job. Now we have thermal, fluffy and padded, convenient and comfortable for our pampered beloveds.
One party trick that kept me entertained was when my little pony reached down to eat her hay and the flowered curtains underneath her rug parted, bless her, maybe we were the original recyclers. There was never any thought about it, it was what it was, as long as the horses were warm who cared.

Riding clothing for a plus size rider is now coming into its own. With the likes of Fuller Fillies we can now venture into the Show Ring with beautiful tweed jackets that fit round ample bosoms and that actually button up instead of straining and gapping with every breath. We can buy jods in a multitude of colours and sizes, and wear chaps that don't roll down when we sneeze, and leather boots with wide calf fittings is pure genius.
Being a plus size rider I can even buy quality hold them down sports bra's, suck them in knickers, and tops and jackets that fit without feeling like I am wearing a corset. Us bigger girlies can be trendy and fun and funky too don't you know, we don't like or want to wear men's extra large all the time!

Collecting numnahs
Now that I am the proud owner of one horse, it is amazing how my attitude to molly coddling has changed. I am embarrassed to admit that where many of my girlfriends collect handbags and shoes, I happily collect numnahs. I even have numnahs that I don't use because they have been set aside for that 'special' occasion. I have my regular favourites of course, that I use daily, and I have my dream bargain purchase favourites that I am saving for special.
Special what? Sometimes I pull them out of their sealed wrappers and stroke them, "My Precious", like Gollum from Lord of the Rings, and then place them back safely in a neat little ordered fluffy pile. Where my other girlfriends share hints on lipsticks and matching underwear, whatever that means, I am happy to share my thoughts on fly sprays versus garlic in feed and the best wormer! Not good over a chat with coffee unless of course it is with my horsey friends, when the conversation seems to always return to those numnahs for 'special' occasions.

I have also discovered the wonders of eBay and the miles and miles of horsey THINGS that I have to bid on because they are a BARGAIN and I would be mad not to! Please don't get me wrong, I don't have money to waste, these are tough times, you just have to look (faint) at the price of shavings and hay now, but I have become the bargain hunter extraordinaire, in fact, I think my friends are fed up asking where a new goodie has come from, as the answer is always eBay.
I smile as they walk off moaning in disbelief while hiding the price tag on their recent purchase! I have become quite the professional bidder as I sit on my computer, fingers poised, my heart thumping as the final bid countdown begins. I am like a woman possessed and woe betide anybody else starting a bidding war with me! My finger is almost bionic now, (and arthritic).

Of course I love that we have such an amazing selection of horsey goodies, but sometimes having so much to choose from can be daunting and do we REALLY need these? Are they for us, or for our four legged beauties?
After all, as long we can protect them from the elements and are loved and cared for does it really matter if they are wearing curtains and Grannies castoffs or the latest fantastic rug with built in foodie! (Melsi flicks through the latest catalogue at the fly sheets and GOOD GRIEF....sparkly brow bands)! x
Browse our equipment for sale or place an ad on Horsemart now.
Latest News