My top five favourite horse novels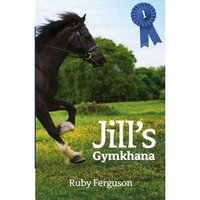 Horsemart reader Sue Messenger tells us about her top five favourite horse novels and authors of all time.

Black Beauty:a Horse Autobiography, by Anna Sewell
I can still remember the first time I read Anna Sewell's Black Beauty: a Horse Autobiography and how much I cried.
If you think you know the story but have only seen a film version, then I urge you to read the original novel.
Any true horse lover will remember Merrylegs the naughty pony and Ginger the chestnut mare, as well as Beauty himself.
However, if you know some of the history of the book and understand how revolutionary it was when published in 1877, it brings a new dimension to the story. It was unique for its time in using the horse´s voice in the first person to tell the story and introduced the totally new idea of animal welfare to the public.
Jill Pony Books by Ruby Ferguson
As a pony mad child who had no access to ponies in real life, I devoured the Jill Pony Books by Ruby Ferguson.
Plucky Jill who could take on any boy was my heroine and I loved her battles with the snooty, posh Susan Pyke.
When I had a daughter of my own she also loved the books, with titles such as Jill´s Gymkhana, though I noticed later reprints had updated them a little to make them more accessible to modern children.
The Black Stallion by Walter Farley
As both adult and child I loved The Black Stallion by Walter Farley, a far fetched story about a wild stallion and a boy washed up on a desert island, the only survivors of a ship wreck.
Needless to say they are rescued and go on to great things back in America. Again, you probably know the film version, but will find the book really worthwhile.
The Horse Boy by Rupert Isaacson
More recently The Horse Boy by Rupert Isaacson isn´t really a novel, but I absolutely have to include it. It tells the story of a father´s quest to heal his Autistic son with the help of horses and of the Shamans of the horse people of Mongolia.
It is part adventure, part travelogue, part love story and totally absorbing, however sceptical you may be when you start it.
News