HorseWorldLive shows support for South East Eventers League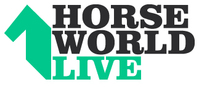 HorseWorldLive are delighted to announce that they will be sponsoring the South East Eventers League (SEEL) for the coming 2012 eventing season. HorseWorldLive will be the title sponsors of the prestigious Leading Owner Rider Section and wish the best of luck to this year's competitors.
Founded in 1995, SEEL stands as the oldest regional eventing league in the UK. SEEL currently have 1100 registered members with these numbers continuing to grow on a monthly basis. SEEL are looking forward to the exciting 2012 event season ahead and will be sharing the results on their Facebook page which currently has 2000 followers.
Currently confirmed attractions at the equine extravaganza include: Master classes and demonstrations with renowned Olympic and international riders, William Fox-Pitt, Emile Faurie, Laura Renwick, Sharon Hunt with more signing up each day, plus the thrilling Express Eventing competition where fourteen riders will compete in seven teams of two in this compact, breathtaking version of eventing held in HorseWorldLive's 'World Arena.'
HorseWorldLive will boast a number of the best international riders at this years show. Show Director, Karena Cooper says, "We are proud show our support for a grassroots competition aimed at local, aspiring eventers." HorseWorldLive will be held on 16-18 November at London ExCel.
New performers and show features are yet to be announced, keep an eye on the website,
www.HorseWorldLive.com
, Facebook and Twitter pages to hear HorseWorldLive's latest news as it happens!
News