Horse charity warns owners to avoid rogue traders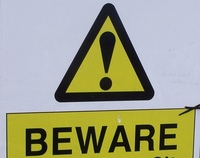 Horse charity World Horse Welfare has said it is hearing about more and more cases where horses loaned or given away have been sold on or even slaughtered.
World Horse Welfare say they have been contacted by people who have loaned their horses to people they trusted, which have then been sold on for slaughter.
The horse charity says one such person is Jemma Dorey-Jones, who gave her horse Bella to a local man in Monmouthshire to look after due to lack of time and financial difficulties on her part.
Jemma recently found out that the man had sold Bella for slaughter, World Horse Welfare says.
Jemma said: "I put my upmost trust in this man and he led me to believe that he was genuine and would keep in contact if he could rehome Bella; that would give me the opportunity to assess the possible new owner for myself.
"Having spent much of my time trying to ring and contact this man, he would rarely answer the phone until the day came when he told me he had sold her but wouldn't give me any further details. Since finding out this information, I was cruelly awakened to the evidence issued on the National Equine Database (NED) website that my beautiful Bella is now deceased.
"The police have been informed and this man will walk free and keep profiting from others misery. I will forever hold guilt and heartbreak for my stupidity of being taken in by this man. I only hope I can warn others when trusting people by loaning out their horses."
As a result of hearing stories like Jemma's, World Horse Welfare are warning horse owners to be aware of rogue dealers offering horses homes for life, but then sell them on, causing great heartache for the original owners.
Last month, Trading Standards successfully tackled a case of animal fraud in North Yorkshire. 24-year-old Brooke Lee of Roebuck Lane, Otley, acquired other people's horses, pretending they would be given a loving permanent home, but then sold them on for slaughter.
World Horse Welfare reports the story of one of Brooke Lee's victims, Hazel Walker from Ackworth.
As reported by the charity, Hazel said: "I put Joe on a well-known free ads website and soon after Brooke Lee called me interested in taking him as a companion to one of her own horses. But before I let her take Joe I insisted I saw the field and made it clear that if she didn't want him anymore to let me know.
"Almost a week after I had loaned out Joe to Brooke Lee I received a call from a woman saying she had seen him at Melton Mowbray horse sales. The following day I went to Brooke Lee's field and Joe wasn't there.
"For more than a week I was constantly calling Brooke Lee but she would never answer. I then got a text from another woman saying she had bought Joe off a dealer, but the horse was lame so she took him back. I eventually managed to get the name of the dealer who told me he'd sold Joe to a slaughter house. I called the slaughter house continuously for several days but no one would answer. When I eventually got through, the man told me Joe had been shot the day before.
"It has been the worst experience of my life and would just ask that horse owners think twice before loaning out their horses. I know now I should have had Joe put to sleep but I thought I was doing the best thing by allowing him to live. It's been a complete nightmare; I can't believe that this woman could get away with treating people this way and cause so much heartache."
For those considering loaning or giving away your horse, Trading Standards offer advice including visiting the borrower's home, keeping your horse's passport update and using a loan agreement. For more advice from Trading Standards and other information on how to avoid rogue horse traders, visit the World Horse Welfare website.
Latest News