British Horse Society Urges Horse Riders to Respond to Paper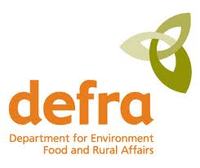 BHS against Defra White Paper
The British Horse Society urges all equestrians to respond to a broad and ambitious Defra White Paper on the Natural Environment. The paper makes no mention of access to the countryside, neglecting the needs of many non-motorised use including horse riders and carriage drivers.
An invitation to shape the Nature of England invites everyone to help shape the future of our natural environment, and a brighter future for economic prosperity and quality of life.

BHS Director of Access Safety and Welfare, Mark Weston said: "The consultation makes no mention of the vital need for horse access to the countryside. It is therefore imperative that as many equestrians as possible respond to the consultation, highlighting the need for safe, joined-up access to the UK's natural environment.
"The Strategy for the Horse Industry in England and Wales, published in 2005 aims to increase access to off-road riding and carriage driving. It is inconceivable that this consultation document makes no mention of the need for the provision of safe off road access so that people are able to access their local natural environment."
The deadline for responses is 30 October 2010. A copy of the consultation can be found at http://ww2.defra.gov.uk/our-responsibilities/nat-environment/
News