2009 Spillers Trailblazers Championships results/report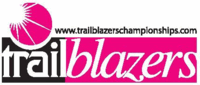 The 2009 Spillers Trailblazers Championships, held at Stoneleigh Park, Warwickshire (26 July - 2 August), saw 3,280 entries in show jumping, dressage and showing finals.
Finalists had qualified via Trailblazers first and second rounds held at more than 50 approved show centres across the UK.

Most finals were contested over two days with hundreds of competitors stabling their horses and ponies at Stoneleigh and staying over to enjoy the championship experience.
The 2009/10 Trailblazers national series, sponsored by South Essex Insurance Brokers (SEIB), is now underway offering cost-effective, well-structured competitions for competitors in all three disciplines.
For more details and a list of participating show centres nationwide, visit www.trailblazerschampionships.com
SPILLERS TRAILBLAZERS CHAMPIONSHIPS DRESSAGE RESULTS
Senior Preliminary Final
Champion Sue Booth & Laurie from Cambridgeshire
Reserve Sam Corlett & Southern Star from Isle of Man
1st Reserve Gemma Lutwyche & Lord Louis from Cambridgeshire
Senior Novice Final
Champion Andrea Peel & Maateus from North Yorkshire
Reserve Helen Walker & Castro C from West Yorkshire
1st Reserve Daisy Baugh & Daisy from Nottinghamshire
Senior Elementary Final
Champion Mary Abrams & Kipper from Lancashire
Reserve Andrea Peel & Maateus from North Yorkshire
1st Reserve Carly Woodgate & Blakeney Cowboy from Essex
Junior Preliminary Final
Champion Emily Allsop & Pebbly Pixel from Derbyshire
Reserve Samantha Walker & Pickle from Nottinghamshire
1st Reserve Amber Barton & Stafford Early Night from Northamptonshire
Junior Novice Final
Champion Emily Allsop & Pebbly Pixel from Derbyshire
Reserve Lauren Ringrose & Malakai from East Yorkshire
1st Reserve Fiona Brennan & Rhya Car Benji from East Yorkshire
Junior Elementary Final
Champion Fiona Brennan & Rhydacar Benji from East Yorkshire
Reserve Jessica Baugh & Zaras Last Firefly from Nottinghamshire
1st Reserve Heather Cardwell & Lucky Boy from Cheshire
Spillers Trailblazers Championships Showing Results
Young Stock 3 Years & Under
Champion: Sandra Snell & Derwent Tia Llydaw from West Yorkshire
Reserve: Helen Powell & Goldhaze Painted Diamond from Buckinghamshire
Best Conditioned Horse or Pony
Champion: Sophie Rogers & O'Malley III from Cheshire
Reserve: Rebecca Lee & One More Fling from Staffordshire
Part Bred Horse or Pony
Champion: Peter Fenton & Hindleyhill Kinsman from Lancashire
Reserve: Nicole Bodell & Chasecroft Carousel from Isle of Man
Mountain & Moorland Small Breeds
Champion: Molly Campbell & Pinglewood Sunny D from Berkshire
Reserve: Clare Campbell & Moortown Bumble Bee from Berkshire
Young Handlers (12 Years & Under)
Champion: Helena Bilsbourgh & k.C.S Penswig Rosebud from Lancashire
Resreve: Leanne Smith & Crimson MacGregor from Manchester
Welsh (Section A & B)
Champion: Michelle Stapley & Julmar Free 'N' Easy from Lancashire
Reserve: Helena Bilsbourgh & k.C.S Penswig Rosebud from Lancashire
Coloured Horse or Pony Traditional
Champion: Stacy Ritson & Walena Cherokee from Cumbria
Reserve: Sarah Mackenzie & Solo from Cumbria
Show Riding Type In-Hand (Under 148cm)
Champion: Nicole Bodell & Chasecroft Carousel from Isle of Man
Reserve: Leanne Snith & Crimson MacGregor from Lancashire
Veteran Pony (Under 148cm – Over 16 years)
Champion: Leigh Nixon & Sponden Galaxy from Northamptonshire
Reserve: Nikita Pitt & Toby from Warwickshire
Veteran Horse (Over 148cm – Over 16 years)
Champion: Nichola Austin & Starlight Express from Staffordshire
Reserve: Sally Wilks & Lady from Warwickshire
Welsh (Section C & D)
Champion: Jessica Buxton & Redpools Mirene from Hertfordshire
Reserve: Becky Wade & Trevallion Whizard from Warwickshire
Mountain & Moorland Large Breeds
Champion: Steve Walker & Lochlands Choir Boy from East Yorkshire
Reserve: Nichola Austin & Starlight Express from Staffordshire
Show Horse (over 148cm)
Champion: Peter Fenton & Hindleyhill Kinsman from Lancashire
Reserve: Sarah Sharp & Suttonwoods Blue Refection from Bedfordshire
Hunter Horse (Over 148cms)
Champion: Sophie Rogers & O'Malley III from Cheshire
Reserve: Cheryl Perot & Greenvale Hindsight from Cheshire
Coloured Horse or Pony Non-Traditional
Champion: Robert McIvor & K.C.S Super Ted from Lancashire
Reserve: Helen Powell & Goldhaze Painted Diamond from Lancashire
Thoroughbred
Champion: Derek Webb & The Music Man from Oxfordshire
Sports Horse
Champion: Sarah Sharp & Suttonwoods Blue Refection from Bedfordshire
Reserve: Emma Peel & Matinique from Buckinghamshire
Lead Rein (under 122cm)
Champion: Olivia Danter & Pumphill Blarney from Lancashire
Reserve: Ellie Smith & Marble Arch from Cambridgeshire
Class 19: First ridden (Under 122cm)
Day 1
1st Betsy Hodgkinson & Barnell Adonis
2nd Bethany Buckland & Just Tommy
3rd Edward Chapman & Nantdywyll Comet
Day 2
1st Betsy Hodgkinson & Barnell Adonis
2nd Isabelle Sanderson & Uppacott Bardolino
3rd Sian Hodges & Kane
Part Bred Horse or Pony
Champion: Robert McIvor & Hindleyhill Kinsman from Wiltshire
Reserve: Emma Shepherd & Wyld Amyethist from Lancashire
Mountain & Moorland Small Breeds
Champion: Betsy Hodgkinson & Barnell Adonis from Nottinghamshire
Reserve: Isabelle Sanderson & Uppacott Bardolino from Wiltshire
Show Riding Type (under 148cms)
Champion: Leanne Smith & Crimson MacGregor from Manchester
Reserve: Emma Shepherd & Wyld Amyethist from Lancashire
Coloured Horse or Pony – Traditional
Champion: Sarah Mackenzie & Solo from Cumbria
Reserve: Terrie Ccowley & Strik It Lucky from Leicestershire
Style & Performance (Under 148cm)
Champion: Simone Cable & K.C.S Leafycroft Magnum from Lancashire
Reserve: Isobel New & Strange Combination from West Yorkshire
Mountain & Moorland Large Breeds
Champion: Jessica Buxton & Redpools Mirene from Hertfordshire
Reserve: Anna Wood & Felinfach Fanny from Lancashire
Show Hunter (Over 148cms)
Champion: Natasha Copping & Crofters Charm from Buckinghamshire
Reserve: Sophie Rogers & O'Malley III from Cheshire
Show Cob (Under 155cm)
Champion: Shirley Park & Lauries Blue Diamond from Lancashire
Reserve: Debbie Lovett & Minted from Warwickshire
Show Horse (Over 148cms)
Champion: Mary Abrams & Kipper from Lancashire
Reserve: Sam Titley & Cool Sensation from Lancashire
Coloured Horse or Pony Non-Traditional
Champion: Phillippa Johnson & Woops-a-Daisy from Merseyside
Reserve: Lucy Ellis & Trickster from Gloucestershire
Veteran Class (16 Years & Over)
Champion: Nicky Saynor & Wheathill Sting from Lancashire
Reserve: Michele Gregory & Flying The Flag from Oxfordshire
Style & Performance (Over 148cms)
Champion: Mary Abrams & Kipper from Lancashire
Reserve: Karen Senior & Pokeys Moonlight Sonata from Buckinghamshire
Sports Horse
Champion: Sue Jelks & C'est La Vie from Shropshire
Reserve: Emma Peel & Matinique from Buckinghamshire
Thoroughbred
Day 1
1st Sam Titley & Cool Sensation
2nd Anna-Marie Hall & Shosolosa
Day 2
1st Sam Titley & Cool Sensation
2nd Anna-Marie Hall & Shosolosa
SATURDAY 25TH
TRAILBLAZERS SHOWING.

In-Hand Champion Peter Fenton & Hindleyhill Kinsman

In-Hand Reserve Robert McIvor & K.C.S Super Ted

Ridden Champion Betsy Hodgkinson & Barnell Adonis

Ridden Reserve Emma Peel & Matinique
SUNDAY 26TH
TRAILBLAZERS SHOWING.

In-Hand Champion Peter Fenton & Hindleyhill Kinsman

In-Hand Reserve Stacey Ritson & Walena Cherokee

Ridden Champion Natasha Copping & Crofters Charm

Ridden Reserve Olivia Danter & Pumphill Blarney
SUNDAY 26TH
TRAILBLAZERS SHOWING.

Supreme Champion Phillippa Johnson & Woops-a-Daisy

Supreme Reserve Leanne Smith & Crimson MacGregor
Latest News