Try Endurance Riding and Participate in the Kentucky Rides Series!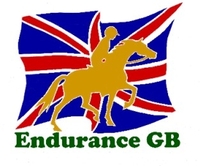 Find out about the Kentucky Rides competitions organised by Endurance GB in this guide.
Endurance Riding is one of the fastest growing sports in the UK and is an equestrian discipline that can be practiced at different levels, both competitively and non competitively. This unique competitive challenge is a supreme sport enabling riders to learn about equine fitness.


Endurance GB (EGB) is the internationally recognised body for the sport of endurance riding in the UK and runs a selection of different rides, enabling all levels of horse and rider to take part and compete. EGB has just launched new fundraising initiatives to support the British Team at this year's World Equestrian Games in Kentucky, USA. The Kentucky Rides Series will provide an opportunity for anyone to enjoy a taste of endurance riding and over 23 Kentucky Rides are expected to take place at venues throughout the country between now and August 2010.

Kentucky Rides are a series of Non-Competitive rides organised by regional EGB groups, covering a
range of distances to suit all levels of experience from 10 miles to longer rides of 25 miles. The rides are open to juniors and seniors, both members and non members. They offer a fabulous opportunity to ride over beautiful countryside, often over private land not normally open to the public. Riders will take part either for pleasure or as preparation for the competition season ahead and all entrants will receive a commemorative stable plaque.

"We have a really talented pool of riders and hope to be sending a strong team to the WEG in Kentucky. These rides are an excellent way for those interested in endurance riding to get a taste of what is involved, or just enjoy the beautiful countryside while raising valuable funds to support our international squad", says Jo Claridge, EGB Chairman.


Britain has been committed to fielding an international endurance team since the first FEI event in 1984 and British teams have an excellent track record in World and European championships, at one time holding more team and individual medals than all other countries except the USA and France. International teams are largely self funding and rely on fundraising to support their endeavours.

For details of Kentucky Rides near you, visit the EGB website at www.endurancegb.co.uk or call 02476 697929 for details of your nearest group.
*Material supplied courtesy of the Horsemart National magazine, April 2010 – available at all good stockists nationwide,

Email [email protected] today for more info!

Click the button below to subscribe to the Horsemart National Magazine

Latest News