!—RADIUMONE POST BEACON TAG—>
Mountain & Moorland horse - 6 yrs 14.2 hh Grey - West Yorkshire
Irish bred By Castle Squire (by Abbeyleix Owen) out of Irish Lady (by Aille Hasty Bits) Qualified BSPS Winter Champs 2012 and ready to go. Traditional stamp of Connie, excellent conformation, lovely temperament, absolute saint to ride and deal with. Ridden by nervous 13 year old and 72 year old dad safely. Could be a competitor at affiliated level or an addition to any family as a fab all rounder. Has popped a fence. Ideal for mother/daughter share. Seen West Yorks
Category:
Mountain & Moorland
Price:
£ 3,500 ONO
Horse's name:
TULLACOT LAD
Passport No:
G02157
Age:
6 yrs
Colour:
Grey
Gender:
Gelding
Height:
14.2 hands
Breed:
Connemara
Registration details
we're sorry, this ad is no longer available.
Latest ads in the same category:


Emerald Equine: Irish Sport Horse specialists, with over 25 years experience in the equine industry.
visit now >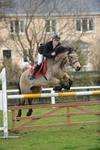 Welcome to Diamond's Equine Centre, located in the heart of the home of the Connemara Pony. We have a large well stocked facility and wide choice of excellent quality ponies on hand, for sale all year round.
visit now >

The Weatherbeeta Airlite Cooler has a breathable lightweight polyester rice mesh outer to keep your horse cooler on those warmer days, making it an ideal rug for the spring/summer months.
visit now >
Edit in sitelab