!—RADIUMONE POST BEACON TAG—>
Horsebox, Carries 3 stalls R Reg with Living - Devon
IVECO 75E15 1998 'R' reg 3 horse with full living including a shower/toilet, side storage and hydraulic ramp. Tested until July 2012 Very well maintained
Category:
Horseboxes
Price:
£ 17,000 ONO
Make:
Iveco
Model:
75e16
Number of stalls:
3
Registration:
R
Living Quarters:
1
Registration details
we're sorry, this ad is no longer available.
Latest ads in the same category:


We are a family run business that manufacture top quality horseboxes using the best materials available. We also MOT and carry out any repairs....
visit now >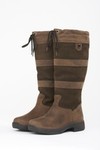 New and improved River boots! Now waterproof with HBR membrane and RCS footbed!
visit now >

Come and experience the very best Mountain Riding Wales has to offer at Tregoyd riding holidays
visit now >