!—RADIUMONE POST BEACON TAG—>
Horsebox, Carries 2 stalls W Reg - Derbyshire
Mercedes 7.5t 2 stall horsebox with powered side loading door. 2000 W reg with full MOT (plate) taxed. Day living with gas oven/hob, fridge sink unit with running water. Various cupboards, bed & luton, laminate floor. Horse area can take 2 large horses forward facing. Skirt locker & tack locker that can be accessed from inside & out. Superb easy drive & compact ladies truck. Genuine reason for sale which will make way for new truck which is being delivered at the end of March. For more details please phone Mel on 0790434 7132 anytime
Category:
Horseboxes
Price:
£ 16,950 ONO
Make:
Mercedes-Benz
Model:
Atego
Number of stalls:
2
Registration:
W
Registration details
we're sorry, this ad is no longer available.
Latest ads in the same category:


Sussex based Equine Charity 'How 2 Train ur Human' are putting together the 'Fit Farrier 2015' Calendar to raise funds towards an animal ambulance for the Sussex.
visit now >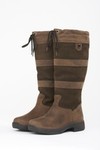 Stylish Dublin River Boots available in Dark Brown, Chocolate & Black! Now waterproof with HBR membrane and RCS footbed!
visit now >

Stylish lightweight rug, ideal for the autmn months Available in Navy/Red/White and Rhododendron/Navy
visit now >