Back to School: Limited time
Article
•
Wednesday 19 September 2012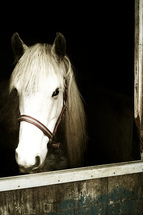 Finding it hard to find time to look after your horse now you or your children are back at school?
Now that you or your children are back to school, time seems more precious. And when trying to maintain a horse time, dwindles away very quickly.
Here's a quick tip that might help you:
Horse Sharing
A great option if you don't have enough time is to horse share. This can be with a friend, stable mate or someone else that may have the same problem. This way you can share the work between one another and have more time for your studies or friends.
It may not be the ideal situation for you, however it is a great way to keep your horse and ensure it gets the attention and nurturing it need.
Remember that it can be a temporary situation until the holidays or you get settled in.
Does anyone horse share now?
What are you feelings?
Comment below and let me know how you are finding time to look after your horse now school has started again.
Photo by 'the12thplaya'
Articles