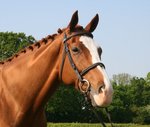 offline now
| | |
| --- | --- |
| views: | 516 |
| treats: | 0 |
| awards: | 0 |
| friends: | 0 |
| dates: | 0 |
| faves: | 0 |


about me:
my name:
Willow
age:
12
i'm from:
Cheshire, Warrington
country:

United Kingdom
gender:
Female
breed:
When I was born:
I bought her off a lady who keeps her horses on our yard, who funnily enough bought her off a lady from a yard in wigan who used my chihuahua for stud about a year before! Small world!! x
bio:
Willow travelled to England from Ireland 3 years ago, she spent 3 years at a yard in Wigan where she hacked out & occasionally spent days sunning herself at the beach. She then moved to Culcheth to our yard where I spotted her x
special features:
Stunning metallic coat & lovely sweet sensitive temperament
likes:
hacking, going for a canter wen out on rides, being out in the field, carrots
dislikes:
being stuck in the stable, birds in hedges, schooling, bread!
my album: