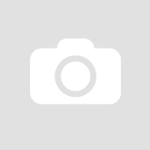 offline now
| | |
| --- | --- |
| views: | 1245 |
| treats: | 0 |
| awards: | 0 |
| friends: | 0 |
| dates: | 0 |
| faves: | 0 |


about me:
my name:
Diamant
age:
5
i'm from:
East Sussex, Kent
country:

Norway
gender:
Male
breed:
when I arrived:
I arrived at my current home as a untrained youngster a day in september 2010.
bio:
He is a slow and stupid horse, really xD Speed is not his thing and nothing else either. But he can jymp up to 120 cm / 4ft and he is 135 cm.
special features:
Rearing on command
likes:
Food, food, food, food, food .. He doesent like anything else than food?
dislikes:
Saddle, rides, people, other horses, stable, carrots, snow, sun, rain .. He doesent like anything
my album:
tags: