Fill your brain with a plethora of equine related tips and advice from Horsemart. Learn anything from how to ride and care for your horse, what to feed it and much much more! You can even learn more about the orgins of your favourite breed in our breed guide section. Horsemart is not just the #1 marketplace for horses for sale, we also think it's important to share advice from horse experts and top riders!
---
Owning a horse means so much more than the occasional hack or competition. It means a level of responsibility to ensure your horse remains happy and healthy, and we of course do all we can to ensure this remains so. But with so much to consider, from providing a decent living environment to ensuring you are supplying your horse with the right levels of nutrition, this can sometime be a daunting...
---
Like any furry mammal, horses can become infested with many different species of lice. Lice on horses are not dissimilar to lice in humans and other animals. The treatment however, is different. Equine lice can be treated fairly easily. There are different horse lice treatments available all year round. But, before you begin to treat the lice, it is vitally important that you know ...
---
Horse weights will vary drastically between breeds. As you are most probably already aware, horses can vary so much in size all the way from miniature horses to shire horses. Their weights, along with their sizes, also vary greatly. For advice on how to feed your horse click here. The body condition of a horse i...
---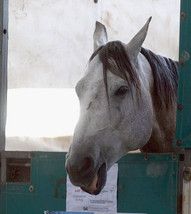 Kissing spine is a serious problem for horses that can cause the animals plenty of discomfort when out riding or when chilling in the stables. There are a number of symptoms of kissing spine, which everyone should be aware of and if you follow this guide closely then you should be able to make an educated diagnosis. However, even if you are unsure about the condition of your horse we recommend ...
---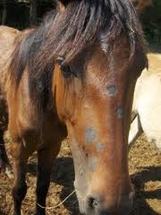 The horse health issue of equine ringworm is a fungal infection of horse skin, hair or hooves. The sores are contagious between horses, but also from horse to human. The infection can also be carried in bedding and tack, so it can be tricky to get rid of. Find out how you can treat horses and ponies with this condition. Treatment Treatments that are administered provide...
---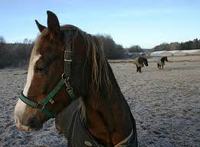 Horses and ponies, similarly to humans, are able to suffer from diabetes. In fact, this health issue is fairly common. However, with the right horse care, you can spot equine diabetes symptoms and get your horse to the vet for treatment. Here at Horsemart, we really appreciate the importance of being able to spot the signs of a number of illnesses and issues that your hor...
---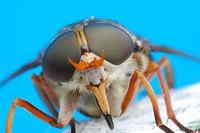 Flies are the bane of all horses and ponies lives. All horses are bothered by flies getting into their eyes, biting their legs or crawling around on their bodies. There is not a lot that you can do about flies but there are horse care steps you can take to make your horse more comfortable. Flies love horses and ponies so much because they have evolved to make a living off of la...
---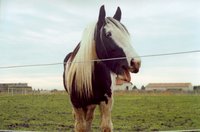 A yawning horse shouldn't be an immediate cause for concern – we humans yawn and it never leads to any harm. Most of the time it's a sign of tiredness and a means of getting more oxygen around the body. However, if your horse begins to yawn regularly, it's natural to harbour doubts about the health of your horse. Read more on why horses yawn below. Horse y...
---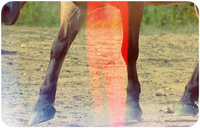 Equine shin splints can be a problem that causes plenty of pain to the animal and also plenty of stress to you, the horse's owner. You horse can be performing perfectly in training and outside of the paddock. However, if this crippling problem suddenly flares up - which it can do - then the pain can be debilitating for your horse. Horse shin splints need to be treated...
---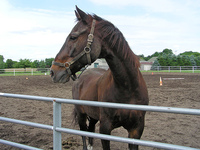 Arthritis is one of the most common ailments to affect horses, especially in later life. Therefore, it's important to be in a position to spot the problem of arthritis before it becomes a serious problem for your horse. With effective treatment, the problem can be controlled to an extent where a horse can still live a reasonable quality of life, so treating horse arthritis quickly should ...
---