!—RADIUMONE POST BEACON TAG—>
Hay in Small Bales - http://smallbaleservices.weebly.com - West Yorkshire
2013 Top Quality Hay bales baled by oursleves in the hot sun, LOADS of Hay in each bale so excellent value, min 40 bales £4.50/bale, we have small Straw bales for sale also £2.50/bale. We can deliver http://smallbaleservices.weebly.com
Registration details
we're sorry, this ad is no longer available.
Latest ads in the same category: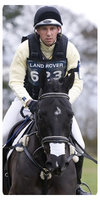 Alternative & unique natural health-care & feed products together with other original equestrian products!
visit now >


Sussex based Equine Charity 'How 2 Train ur Human' are putting together the 'Fit Farrier 2015' Calendar to raise funds towards an animal ambulance for the Sussex.
visit now >