!—RADIUMONE POST BEACON TAG—>
Good Quality hay for sale - West Sussex
Good quality hay for sale Stored in a dry barn Not been rained on No ragwort Billingshurst £4 per bale
Category:
Feed & Supplements
Price:
£ 4
Registration details
we're sorry, this ad is no longer available.
Latest ads in the same category:


Provides support for picking, bandaging, trimming, shoeing, and more. Made in the USA.
visit now >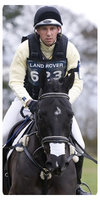 Alternative & unique natural health-care & feed products together with other original equestrian products!
visit now >

Quiet, sympathetic care provided for all your horses dental needs by a qualified Equine Dental Technician..
visit now >