The Pony Club: A brief history and how to get involved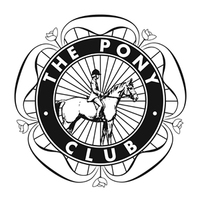 The Pony Club is an international voluntary youth organisation for young people who love ponies and riding.
It has been the starting point for many of our International riders and Olympic medal winners. The club was created from a sub branch of the Institute of the Horse who ran events for adults when several started to organise paper chases and gymkhanas for children and so the pony club was formed.
The earliest record of an event was a gymkhana organised by the Oxted sub branch in 1928. In 2009 the Pony Club celebrated 80 years of being formed which kicked off with a move to new offices on Stoneleigh Park which were officially opened by HRH the Princess Royal.
The Pony Club is split into 19 areas which is subdivided into 357 branches and centres across the country. Each area has an Area Representative who will represent their branches on the pony club council. Each branch covers a geographical area. Every branch is administered by a voluntary District Commissioner helped by a Committee made up of voluntary members.
Pony club membership is open to anyone under 21 years of age and existing membership may continue up to the age of 25. Members should have access to a horse or pony either owned or loaned and has means to transport the horse or pony to and from rallies and events.
Often parents will help each other out with transport or loaning a pony to someone who hasn't got one. In 1998 a centre membership scheme was launched for those without their own pony who ride at riding schools to become members and take part in all pony club activities.
There are currently 600 pony club centres spread across the country. The pony club teaches children so much about life, not just riding. The Pony Club encourages young people to always help others, to be polite, promotes good sportsmanship and to think about the welfare of their ponies.
The physical training offered by horse riding brings considerable health advantages associated with exercise which regrettably so many children do not get enough of today. The children are also offered training in road safety, first aid and health and safety. The children are also taught how to assess risks through practical instruction and educational DVD's.
This encourages young people to ride safely and helps to reduce the risk of accidents and injuries. One must not forget that the pony club is run by an army of dedicated volunteers. Without these volunteers the pony club could not function.
Finding a club
Finding a suitable club for you couldn't be easier. Simply go to the Pony Club website and you can type in your postcode to find either a branch or centre. It will then give you a list of suitable options, including the distance from your home if you are looking for a centre. Fill in an application form or better still ring and talk to the organiser.
The branches and centres do vary in their emphasis and you want to be sure that it is right for you and your pony. For example, you may not want to start straight in with polo, but you might like to have a go at polocrosse, which is suitable for anyone one on any type of pony.
Some centres may specialise in novice riders, others may cater for the more experienced. Ask about the spread of ages so you can be sure you will make some friends of the same age as you and find out what is on offer in the way of quizzes, rallies and camps.
Whatever you decide you will get the best of help, from friendly and encouraging people who are all volunteers, doing it 'for the love of it'. Visit The Pony Club website for more details.
To find, Pony Club branches in your local area, visit the organisation's official website.
Articles