Staying safe whilst horse riding - safety vests, helmets and more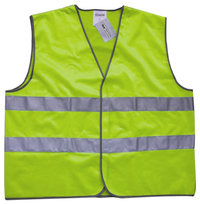 When you learn how to ride a horse for the first time, one of the first things you'll be told about is the importance of safety and visibility when out riding. A high visibility jacket will not only alert passers-by and vehicles to your presence when riding in public, but will also add further protection in the event of a riding accident – helping to buffer the fall and alerting others to your predicament should you have difficulty moving.
Safety vests
If you have taken plenty of horse riding lessons, and now feel you're at the right stage to start venturing out beyond the confines of the local riding school, then it's important to ride at all times with a hi vis vest. There really is little to be gained by heading out without one – modern designs can be relatively lightweight and will only help your cause once you've left the relative safety of the riding stables for the potential dangers of public riding. There's plenty of designs available on the market, and they don't necessarily have to clash with the rest of your equestrian clothing.
The neon, luminous colour of the jacket means you'll be easily spotted by passing traffic and at times when light is at a premium. And many modern jackets have a further function to act as a shock absorber, softening the blow of a fall should a horse suddenly bolt erratically or lose its footing.
If possible, buy a jacket that can be customised easily. As with cars and 'L' plates, it might be advisable to write a concise message on the front and back of your high visibility jacket warning road-users of any potential problems. For example, if you are working with a temperamental horse, alert anyone coming across your path that you are in training – this may encourage them to act a little more cautiously around you, averting the chance of an accident arising. Sometimes, simple instructions can be highly effective in maximising safety.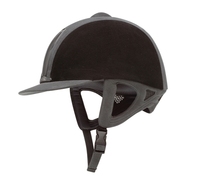 Helmets
Boost your safety further by wearing a riding helmet at all times, even if you're only going out for a short ride on familiar territory, as it only takes one awkward movement for a potentially life-threatening injury to occur. And while you can take many measures to protect yourself, take the time to train the horse so it has confidence in your decision-making process, eradicating the likelihood of a serious accident taking place as a result of miscommunication.
The riding hat really is the first piece of equipment that you should be buying and you should never underestimate the importance of this particular piece of kit. It really could be the difference between a bad fall and a life-threatening injury. Check out our concise guide to riding hats here.
Your other clothing
When it comes to your body wear, you should always choose horse riding clothes that feel comfortable, however, you should also ensure that you are wearing garments that have a snug fit, as anything that is loose has the potential to become caught as you ride, which can potentially cause a dangerous fall. Also, it is wise to attempt to wear extra padding around the body, or even a body protector.
You should also wear clothing with covered zips. Once you've placed your helmet on, you may want to adjust some of your body wear, and it can be difficult to adjust equestrian clothing without removing your helmet. Therefore, you should opt for zipped clothing where the zips do not protrude if possible.
It's always best to let a friend or fellow rider know of your riding intentions if you are planning to head out alone with your horse. A medical armband should also be worn at all times, containing vital contact details to close friends and family.
Also, your riding boots should provide a good fit, and should not feel loose when riding. If you're unsure as to which boots are suitable for riding, consult with your local tack shop for further guidance. Alternatively, browse riding boots here.
Articles