Ponies For Sale: Shetland Ponies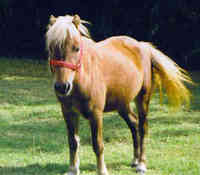 Learn about Shetland ponies in this article. If you're browsing online for Shetland ponies for sale, why not make your new pony a Shetland? The information in this guide may just be enough to convince you.
If you're looking for ponies for sale online, naturally your attention may turn to Shetland ponies, one of the most famous and highly coveted of all native UK pony breeds.

And it's not hard to see why – the average Shetland pony has an elegant appearance and offers a surprising amount of aptitude in relation to its size when it comes to equestrian disciplines.

Originating from the Shetland Isles, where they have ancestry dating back to the Bronze Age, many modern day equestrian enthusiasts still opt for a Shetland when buying a new pony.

Learn more about the benefits of buying Shetland ponies for sale in the guide below.


Pony For Sale: Shetland Ponies Explored

Shetland ponies are exceptionally hardy in nature; a fact that's perhaps unsurprising when you consider their natural habitat on the Shetland Isles, facing day after day of exposed weather conditions and rugged, bare terrain.

In terms of their physical characteristics, Shetland ponies for sale tend to be limited to a height of around 10.2 hh, with a thick coat, a compact body and short legs. In terms of colouring, only appaloosa and champagne colourings are absent from the breed.

These ponies were originally bred due to their capabilities as pack animals, pulling carts filled with coal, carrying peat from bogs and ploughing farmland. The versatility of the Shetland pony ensured the breed flourished during the Industrial Revolution where the horses were used to assist with rapid industrial development.

However, these days, Shetland ponies are far more commonly used in therapeutic riding and for teaching young children to ride as a result of their small stature, kind nature, high levels of intelligence and sensitivity. In Australia, Shetlands are still favoured for the niche equestrian sport of harness racing.

Fascinatingly, some miniature Shetland ponies have even been used as guide horses – exhibiting similar instincts to guide dogs. Therefore, if you are mulling over whether to make your new pony a Shetland, you'll be pleased to note this is a breed of many diverse talents.



Find Shetland ponies for sale on Horsemart
Articles