!—RADIUMONE POST BEACON TAG—>
Freelance instructor/coach - Lancashire
Fully Insured. (Trained by a BHS and ABRS examiner) I am experienced in teaching a variety of clients at all different levels, abilities and disciplines. As an Instructor I genuinely want my clients and their horses progress and I enjoy helping both horse and rider reach their full potential, grow in confidence and develop at a pace which suits them. I have a relaxed and friendly approach to teaching which I feel gains better results and helps both horse and rider achieve real improvements in both skills and performance in a calm and positive environment. Clipping Service Horse sitting Show Prep etc... For more info on either myself or the services i can provide please visit my website ..www.nicola-equestrian.co.uk .Very reasonable rates. For any more info or to discuss your requirements please contact me on Tel ...07985101635... Email....
[email protected]
or website....www.nicola-equestrian.co.uk
Category:
Education & Training
Registration details
we're sorry, this ad is no longer available.
Latest ads in the same category: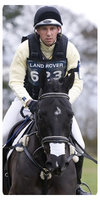 Alternative & unique natural health-care & feed products together with other original equestrian products!
visit now >

Come and experience the very best Mountain Riding Wales has to offer at Tregoyd riding holidays
visit now >

Quiet, sympathetic care provided for all your horses dental needs by a qualified Equine Dental Technician..
visit now >