!—RADIUMONE POST BEACON TAG—>
Freelance instructor/coach - Lancashire
Fully Insured. (Trained by a BHS and ABRS examiner) I am experienced in teaching a variety of clients at all different levels, abilities and disciplines. As an Instructor I genuinely want my clients and their horses progress and I enjoy helping both horse and rider reach their full potential, grow in confidence and develop at a pace which suits them. I have a relaxed and friendly approach to teaching which I feel gains better results and helps both horse and rider achieve real improvements in both skills and performance in a calm and positive environment. Clipping Service Horse sitting Show Prep etc... For more info on either myself or the services i can provide please visit my website ..www.nicola-equestrian.co.uk .Very reasonable rates. For any more info or to discuss your requirements please contact me on Tel ...07985101635... Email....
[email protected]
or website....www.nicola-equestrian.co.uk
Category:
Education & Training
Registration details
we're sorry, this ad is no longer available.
Latest ads in the same category:


Manufacturing top quality horseboxes for the public at Trade prices
visit now >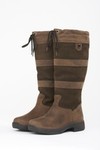 Stylish Dublin River Boots available in Dark Brown, Chocolate & Black! Now waterproof with HBR membrane and RCS footbed!
visit now >

Get Christmas wrapped up early. Look on our website for our saddle pads, fly veils, hoodies, polos, for Christmas presents. All Ridingwear catered for with expert digitizing for your business or club logo.
visit now >