!—RADIUMONE POST BEACON TAG—>
Ex Racehorses horse - 7 yrs 17.0 hh Grey - Northumberland
Barney is an ex Racehorse who has been to one Retrained racehorse camp and showed great potential as an eventer. He has clean legs, nice fluid paces and is a bold and clever jumper. He has impecable stable manners and is good to shoe, box, catch, good in traffic and unflapable. He is not a novice ride as he can be a little strong willed but has never been difficult to ride. He is only for sale as he will not race and has refused to start on a couple of occasions and is not interested in being a racehorse rather than not being capable. Curently hacking around and doing a bit of retraining through various different types of lessons. Can be tried at yard
Category:
Ex Racehorses
Price:
£ 2,500 OVNO
Horse's name:
Barney
Passport Organisation:
126
Age:
7 yrs
Colour:
Grey
Gender:
Gelding
Height:
17.0 hands
Breed:
Thoroughbred
Registration details
we're sorry, this ad is no longer available.
Latest ads in the same category:


Have the choice of a 3.5t horsebox or a 7.5t with living. Fully insured, with equestrian breakdown.
visit now >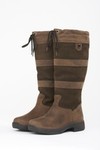 Stylish Dublin River Boots available in Dark Brown, Chocolate & Black! Now waterproof with HBR membrane and RCS footbed!
visit now >

Including parts & accessories, new builds & conversions, repairs & valeting....
visit now >