!—RADIUMONE POST BEACON TAG—>
Equine Sports Massage - Oxfordshire
Judith Ley ITEC ESMA - Equine Sport Massage. Treat your horse. Enhance performance - Aid recovery
Category:
Complementary Therapy
Registration details
we're sorry, this ad is no longer available.
Latest ads in the same category:


Grab a Deal on Toggi, Dublin and many more Top Brands + We'll Deliver for Free!
visit now >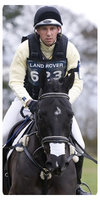 Alternative & unique natural health-care & feed products together with other original equestrian products!
visit now >

Looking to purchase some new farming equipment?
visit now >