!—RADIUMONE POST BEACON TAG—>
Equine Sports Massage - Oxfordshire
Judith Ley ITEC ESMA - Equine Sport Massage. Treat your horse. Enhance performance - Aid recovery
Category:
Complementary Therapy
Registration details
we're sorry, this ad is no longer available.
Latest ads in the same category: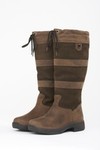 Stylish Dublin River Boots available in Dark Brown, Chocolate & Black! Now waterproof with HBR membrane and RCS footbed!
visit now >

The ultimate 3.5 tonne two horse box. You too could have a luxury and affordable Boss horsebox. Why settle for less?
visit now >

Have the choice of a 3.5t horsebox or a 7.5t with living. Fully insured, with equestrian breakdown.
visit now >