!—RADIUMONE POST BEACON TAG—>
Dapple Grey Confidence Giver
Very attractive dapple grey mare- ella. registered , dna typed and microchipped with the irish horse register.Really well bred.Safe in traffic-never ever has put a foot wrong.Has hunted and competed in cross country.ella has brilliant stable manners and a true draught kind nature. Open to any inspection- a real safe genuine allrounder suitable for a novice rider. i have other horses advertised of the same criteria.please add
[email protected]
facebook page for videos or you tube http://youtu.be/Vau0HyyLqLA
Category:
Hunters
Price:
£ 4,500
Horse's name:
ella
Age:
6 yrs 9 mths
Colour:
Dapple Grey
Gender:
Mare
Height:
16.2 hands
Breed:
Irish Draught
Registration details
we're sorry, this ad is no longer available.
Latest ads in the same category: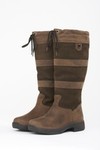 Stylish Dublin River Boots available in Dark Brown, Chocolate & Black! Now waterproof with HBR membrane and RCS footbed!
visit now >

Get money off products, horsemart ads plus the latest news and riding advice to your inbox!
visit now >