!—RADIUMONE POST BEACON TAG—>
Cremello mare 14.2hh 15ys Connemara x been there done
This mare has done nothing wrong to us, she was taken on to breed palominos ran with stallion 2013 but not in foal :( so sadly needs to go. A second chance for her to be mother daughter share maybe? Has wintered out and will stable. She pulls faces at you but is a good girl has been ridden by small children and adults. Good confidence giver not fast. She does have some sacoids which have not got ant worses since she has been with us, we are just asking for expences for her asking for her.
Category:
School Masters
Additional Category:
Family Horses
Price:
£ 350
Horse's name:
Cemello
Age:
15 yrs 6 mths
Colour:
Cremello
Gender:
Mare
Height:
14.2 hands
Breed:
Connemara
Registration details
we're sorry, this ad is no longer available.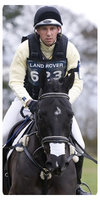 Alternative & unique natural health-care & feed products together with other original equestrian products!
visit now >

Leading Producers of quality horses from the UK, Ireland and Europe for all disciplines...
visit now >

Looking to purchase some new farming equipment?
visit now >