Best Horse Education & Training Centres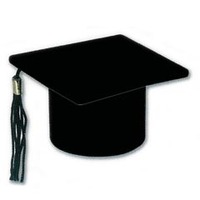 If you're looking for equine colleges, this guide profiles five of the best horse education and training centres in the UK.
Interested in a career in equestrianism?

Well, there are several equine education & training centres situated around the UK, offering an array of equine courses.

Whether you're eager to become an equine dentist or passionate about equine psychology, here's a guide to the best equine colleges in the UK.


Best Equine Education & Training Centres

1. Hartpury College

Situated in the village of Hartpury in Gloucestershire, and with close connections to the University of West of England, this college offers a number of equine facilities including Equine Business Management, Equine Performance and Equine Dental Science.

2. Harper Adams College

Named after a wealthy Shopshire, this college is situated within an elegant Edwardian building and currently boasts over 2700 students. Popular courses include Equine Law, Natural Horsemanship and Complementary Therapy.

3. Warwickshire College

This Leamington Spa institute offers a range of courses concerned with a number of different industries, but the agricultural world is well represented with a strong selection of equine courses, including Farriery, Horse Care and Horse Management.

4. Bishop Burton College

If you're looking to study a dedicated equine subject in the north of England, Bishop Burton College is certainly worth a visit. Located in the East Riding of Yorkshire, this institute has a specialised equestrian centre which has been selected as a training camp for the 2012 Olympics. Courses include Equine Therapy Rehabilitation and Equine Sports Coaching.


5. Myerscough College

Dating back to the 19th century, this historic Lancashire-based college works closely with the University of Central Lancashire to offer a range of agricultural degrees. Equine welfare and Equine Management are just some of the courses you can study here.


It's important to remember that this is only a brief list of institutions offering equine courses – plenty of other colleges around the UK offer equine courses including Hadlow, Plumpton, Brinsbury, Moulton, the Herefordshire College of Technology and the Royal Agricultural College.


Find education & training opportunities on Horsemart
Articles