Best Equine Careers: Horse Trainer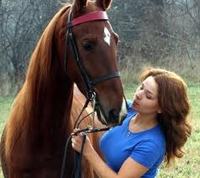 There are certain equine careers which involve a great amount of passion and understanding of horses, and being a horse trainer is certainly one of these. The work of horse trainers is to teach a horse different actions for particular disciplines or to train them in certain behaviour. Find out more with this guide.
The Work
Before beginning work with a horse, horse trainers will check that grooming and health is in good condition. A quick assessment of the animal is vital to ensure that it is up to being taught for the day.
The horse trainer will normally spend a day leading horses to a round pen where the work takes place. Ground driving, lungeing and saddle work are all common activity.
The horse may also be worked in certain disciplines depending on the owner's wishes. This could involve using a horse trainer who specialises in jumping, roping, dressage, racing or street trails among others. Training is commonly given in one hour sessions as longer times can be a struggle with horses who lose focus and stimulation.
Horse trainers must liaise with owners to let them know how the horse is progressing.
S/NVQs
S/NVQs (Scottish and National Vocational Qualifications) were introduced by the government to provide a simple system of training those looking for qualifications in horse training. This certificate is ideal for these equine careers:
•

Levels 1 & 2 in Horse Care
•

Level 3 in Horse Care and Management
Where to Train
For these equine careers, there are a number of options to train up. These include:
•

"Umbrella organisation"
Articles