!—RADIUMONE POST BEACON TAG—>
Brilliant 14.1 Gelding For Part Loan WOLVERHAMPTON/ CANNOCK AREA. - West Midlands
I'm looking for a horse loving person to part loan my gorgeous pony for three or four days per week, while i'm at university. I have sadly out grown him after nearly six delightful years and think it only fair someone else should be able to have as much fun with him as I have done. Griffin is a very cheeky 14yo 14.1 chestnut Welsh section D pony that has "been there & done it all." He is fantastic with kids and an experienced rider will bring out his potential. He enjoys and does well at local show jumping and dressage competitions, and loves going on fun rides and X country. I have owned him for nearly 6 years and he is currently stabled in Mansty Farm in Cannock but I am looking to move him closer to my home in Wolverhampton. The asking price per week includes part of his feed/hay, shoeing, and stabling costs.
Registration details
we're sorry, this ad is no longer available.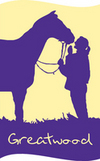 An ex-racehorse has much to offer after its period of rehabilitation. Greatwood equine management staff carefully vets all applicants to ensure that ultimately both horse and carer have a long & happy life together
visit now >

Derriere Equestrian has now brought the fusion of these technologies to the equestrian world.
visit now >

We can offer you the ultimate in style, affordability, comfort and safety for you and your horses....
visit now >