!—RADIUMONE POST BEACON TAG—>
All Rounder horse - 6 yrs 8 mths 16.1 hh Black - Oxfordshire
Picture one- Lilburn- 16.1hh 6yr old tb Gelding Lovely gelding by Statue of Liberty (TB). Very good looking athletic type. Good paces & scopey jump. Placed intro & BE100. Will excel in any sphere, perfect RoR. Really fun horse to have around. .Good to hack/shoe/box/clip etc. http://youtu.be/JsaMCQhoPbI- £5000ono Picture 2- Taranis- 16.1hh 8yr old tb gelding Gelding by Lomitas (TB). Suit showing, dressage home. Super RoR prospect, very good looking with flashy trot. Has affiliated British dressage. Bold xc & sj. Really smart horse that will give someone alot of fun. Good to shoe/box/clip etc. Copy and paste the following link to view video http://www.youtube.com/watchv=NpKDo9ygsso Fawley Green (Dave)- Rising 5, 16hh tb gelding Gelding (TB). Fantastic attitude. Good paces & scopey jump. Has xc schooled proving bold & uncomplicated. Been clear round showjumping. Hacks alone or in company. Exciting prospect with masses of potential. A really lovely horse with a trainable brain. Great to shoe/box/clip etc! Copy and paste the following link to view video http://youtu.be/eiySZStVLxg All horses priced from £3000 Call/email for more information
Category:
All Rounder Horse
Price:
£ 3,000
Horse's name:
Great Allrounders for Sale
Age:
6 yrs 8 mths
Colour:
Black
Gender:
Gelding
Height:
16.1 hands
Breed:
Thoroughbred
Registration details
we're sorry, this ad is no longer available.
Latest ads in the same category:


We stock a huge variety of boots, rugs, tack, show clothing and more! And we're giving you 10% OFF EVERYTHING this Spring Bank Holiday! Just enter promo code SPRING10 to claim your discount!
visit now >

The Amigo Three-In-One Vamoose is the ultimate in summer defense, acting as a turnout and fly sheet in one. Just £104.99!
visit now >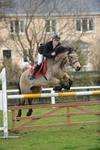 Welcome to Diamond's Equine Centre and Connemara Performance Ponies, located in the heart of the home of the Connemara Pony.
visit now >
Edit in sitelab