!—RADIUMONE POST BEACON TAG—>
All Rounder horse - 5 yrs 2 mths 14.2 hh Coloured - West Yorkshire
***REDUCED DUE TO CHANGE IN CIRCUMSTANCES*** Very handsome evenly marked ride and drive cob gelding. 5 yr old but very sane and sensible. Three fantastic uphill, active paces - will excel in the show ring with more schooling as he is a real show off. Excellent to hack alone/ company and 110% in all traffic. Has jumped xc and sj but has limited experiance in this area. Very sweet gelding who loves fuss and attention. Good to catch, shoe, etc Diesel is full of character and has a very cheeky personality. Recently seen dentist and farrier, ready to suceed in any sphere.
Category:
All Rounder Horse
Price:
£ 1,950 ONO
Horse's name:
Diesel
Age:
5 yrs 2 mths
Colour:
Coloured
Gender:
Gelding
Height:
14.2 hands
Breed:
Cob
Registration details
we're sorry, this ad is no longer available.
Latest ads in the same category: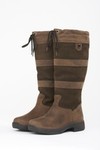 Stylish Dublin River Boots available in Dark Brown, Chocolate & Black! Now waterproof with HBR membrane and RCS footbed!
visit now >

Light, Medium and Heavy Turnouts available from just £35.99 Top Brands including Weatherbeeta, Rambo and Rhino!
visit now >