!—RADIUMONE POST BEACON TAG—>
All Rounder horse - 4 yrs 8 mths 17.0 hh Bay - Caithness
homebred mare reg irish draught sport horse by euro(crosstown dancer) out of a diamond serpent/forties field mare rising 5 this may broken last year and hacked out for 6 months by herself then turned away december due to weather and my wrist injury but is lunging everyday and would be able to come straight back into ridden work,she is a typical king of diamonds in that she can sometimes be quirky to ride as she can put in the odd buck which i think is down to be bored with the limited work and being in 24/7 as we don't have winter turnout,she is good to shoe,clip, catch and in all traffic met to date including farm machinery,has no known vices she needs a home that can give her the work she needs i am open to sensible offers around the asking price
Category:
All Rounder Horse
Price:
£ 2,200 ONO
Passport Organisation:
126
Age:
4 yrs 8 mths
Colour:
Bay
Gender:
Mare
Height:
17 hands
Breed:
Irish Draught X
Registration details
we're sorry, this ad is no longer available.
Latest ads in the same category: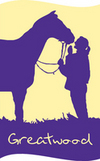 An ex-racehorse has much to offer after its period of rehabilitation. Greatwood equine management staff carefully vets all applicants to ensure that ultimately both horse and carer have a long & happy life together
visit now >

Committed to introduce and supply low cost and maintenance electric vehicles
visit now >

Breeding horses for 40 years and owns the only British Stud Breeding Coloured Trakehners.
visit now >