Learn tips and advice on How to ride a horse, how to care for your horse plus read horse training tips and get general information and advice from horse experts and top riders!
---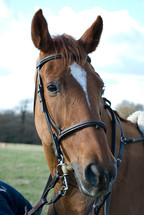 Buying a horse is frequently acknowledged as one of the most difficult and stressful things it is possible to do! There are many pitfalls to be avoided, and things may not always be as they seem. It is always advisable to take at least one experienced person who knows you well with you to look at potential horses, maybe your riding instructor, and always have the horse vetted, by an indepen...
---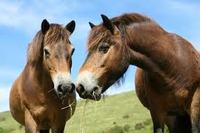 Are you wondering how and why you might buy horses from a trader? If so then this article will give you some useful information. You have so many options on where to go to buy a horse such as auctions, private sales and from a dealer. Buying a horse can be really stressful because you need to find the right one. Buying a horse is like buying a partner, you need to bond because you will be ...
---
There are a few different ways you can go about buying a horse for sale. You can buy horses and ponies from a private seller, dealer or even at auction. All of these methods to buy horses have their pros and cons but you should always remember whichever method of buying horse for sale you choose that you are dealing with an animal. It is important that you find the right partnership, horses and...
---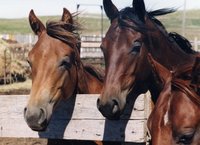 You can buy horses in several different ways, with each having its own pros and cons. Horse sales are rather different to anything else you may purchase, as each horse will be entirely different and has a mind of its own. See the following guide if you are looking to buy horses. Private Horse Sale Horse sales made privately can be found online or in classified sections. To bu...
---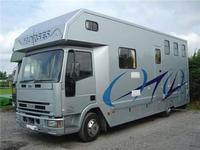 If you need to transport lots of horses at once, a horse lorry is often the only way to do so. Horse trailers are excellent horse transportation but can often only carry two or three horses at a time which is a limitation. A horse lorry box helps to overcome this by being able to carry many more horses at a time, something which is very important if you compete at high level. A horse lorry is ofte...
---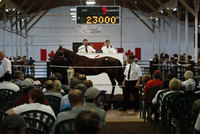 Before you buy a horse at a horse sale it is essential that you read the terms and conditions of the horse sale before you make any bids. The terms and conditions of the horse sale can usually be found in the auction catalogue or on their website. Payment and Terms and Conditions of Horse Sales You should also be aware that there are usually auction fee...
---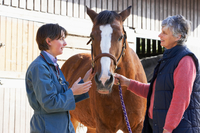 How to Buy a horse So you've decided to take the plunge and make one of the most exciting purchases of your life? Buying a horse is a huge commitment and can be an expensive business. By following a few guidelines, you can protect yourself from making costly mistakes. First, it is important to consider whether you can afford both the time an...
---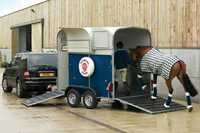 Buying a horse trailer can be a stressful and difficult thing to do. You need to think about what you want from your horse trailer and weigh those things up against the needs of your horse. The less money you have to spend on your trailer the more careful you have to be, perhaps consider buying a better second hand trailer than a cheap new one that isn't as good. Here are some things to...
---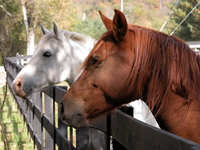 Buying a horse or pony is a big commitment, horses take up a lot of time, sure they are fun to ride but they also take a lot of looking after. Where to buy a horse or pony is obvious but it is the buying that is more difficult. Below is some helpful information on how to buy a horse or pony. Horse and Pony Buying Advice 1. Before you start considering which ...
---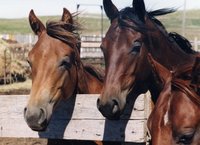 Buying a horse online can be easy however it is a massive commitment so make sure you know what you are letting yourself in for. To buy a horse online you will have to scroll through hundreds of advertisements and filter out the honest from the dishonest adverts. There are lots of horses for sale online and below is a simple guide to advise you on how to buy a horse online. &nb...
---